Living History
For an overview of Dickinson's life and why his contributions are still important to us today, click below on the video John Dickinson: Penman of the Revolution
The John Dickinson Plantation was Dickinson's boyhood home in Kent County, Delaware at 310 Kitts Hummock Road, 5 miles south of Dover. An example of Early Georgian architecture, it was built on a 13,000-acre (53 km2) plantation in 1739-40 by Judge Samuel Dickinson, the father of John Dickinson. Wings were added in 1752 and 1754. The house faced a near-by bend of the St. Jones River which is no longer there since the river has been straightened. The original house suffered major damage during a British raid in August 1781 and was nearly destroyed by fire in 1804. After his childhood John Dickinson only lived there for extended periods in 1776-77 and 1781-82, although he often visited and kept a keen interest in the property. Purchased by the National Society of Colonial Dames of America in 1952, it was given to the State of Delaware and declared a National Historic Landmark in 1961-3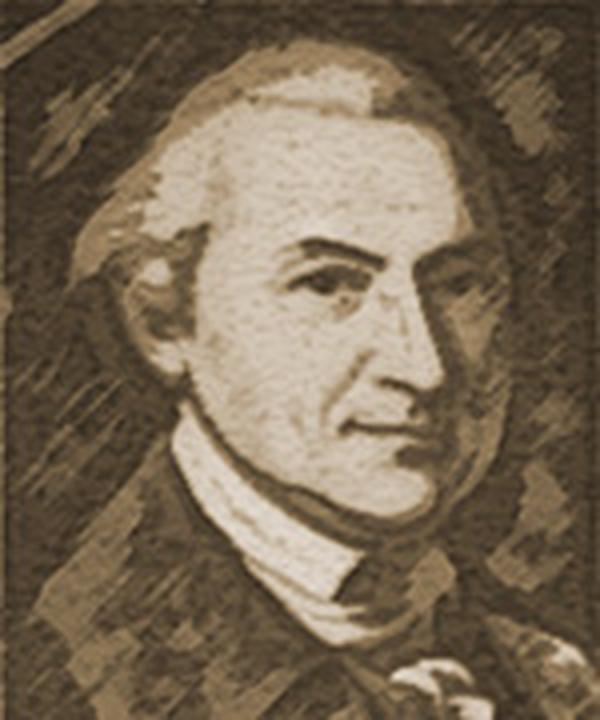 John Dickinson (1732-1808) was a lawyer and politician who spent most of his time in Philadelphia, Pennsylvania, and Wilmington, Delaware. At various times he was a Continental Congressman from Pennsylvania and Delaware, a delegate to the U.S. Constitutional Convention of 1787, and at occasionally overlapping terms, both President of Delaware, and President of Pennsylvania. Among the wealthiest men in the American colonies, he became known as the "Penman of the Revolution" for his Letters From a Farmer in Pennsylvania, where he eloquently argued the cause of American liberty. Although not voting for the Declaration of Independence in 1776 because he believed stronger international ties were first needed, he supported the establishment of the new government during the American Revolution as well as afterwards, serving in many official capacities.
John Dickinson was born in November, 1732 in Talbot County, Maryland. In 1740, John's father, Samuel Dickinson moved his family to this plantation on Jones Neck, southeast of Dover, Delaware. Samuel Dickinson had come to Kent County, Delaware to accept a judgeship and to allow his wife, Mary Cadwalader Dickinson to be closer to her native Philadelphia.
At the new plantation, then called Poplar Hall, John was schooled by a series of tutors. In 1750, aged 18, John began reading law in Philadelphia and later studied in England at Middle Temple, Inns of Court and Westminster. Returning home in 1757, he began his law practice in Philadelphia. Active in the Pennsylvania Assembly, he attended the Stamp Act Congress where his suggested resolutions were adopted with few changes. His Letters of a Farmer in Pennsylvania written in 1767 brought him fame. As a result, Dickinson was often called on for advice and inspiration in the years before and during the First Continental Congress.
For further information about John Dickinson please go to Delaware's Historical & Cultural Affairs website at: History.delaware.gov/john-dickinson.